Danith I. - Tutoring is my Passion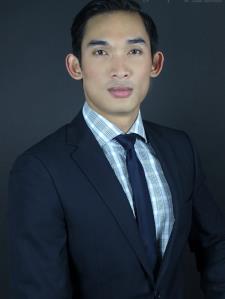 $60 / hr
Tempe, AZ
20 miles Travel Radius

In-person + Online
I thoroughly enjoyed working as a tutor during my college experience at Arizona State University, where I majored in biochemistry. What I enjoyed most about my experience were the moments when students gained a better understanding of the concepts, and to witness their confidence grow not just in the subject area, but collectively as a person. After I graduated, I worked as an Academic Specialist for the Athletic Department at ASU. I tutored student-athletes on various subjects such as Math, ...
Reviews
Danith met up on very short notice to teach me o chem. He was on time, prepared, and even stayed longer than planned. Great guy, outstanding teacher.
- Chris P. from Provo, UT
Came to Dani needing serious help with O-Chem, thinking I was going to fail the course. With his guidance and expertise I was able to get A's on the remainder of my exams and earned a B+ in the class. Would highly recommend Dani to anyone!
- Kaari F. from Tempe, AZ
Danith has been great. He timely and professional. He is helping my son with Chemistry in an area that he was lost and now understands.
- Jeff B. from Phoenix, AZ
Danith is an amazing tutor! He helped me with O-Chem and by the end of our session I had learned so much more in his session then in class, and left with a better understanding on concepts. I would recommend him to any student especially if you are in Chemistry! He knows his stuff!
- Ashley T. from Tempe, AZ
With his help, my grade has improved so much. He helps me to really understand chemistry concepts. Highly recommend.
- Cassandra C. from Rancho Cucamonga, CA
Danith was an awesome tutor. He explained calculus to me in a way I can understand it. I really liked him and his teaching style.
- Dante D. from Phoenix, AZ
Search More Tutors in the UC Riverside Area