Rita J. - Seasoned Professional Graphic Designer and Teacher - Adobe Certified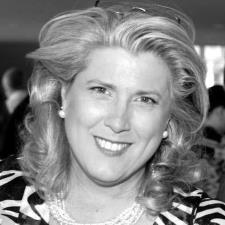 $55 / hr
West Palm Beach, FL
10 miles Travel Radius

In-person + Online
Seasoned Graphic Designer who has worked for large and small organizations using industry leading software as my first career. I have taught Digital and Web Design classes in both the public schools system and the college/university environments now for over 12 years. Life-long learner keeping skills and trends up-to-date.

I have degrees in Fine Arts, Business, and Graphic Design and certifications in Multimedia Design. I am a certified teacher in the State of Florida in both Art and Busine...
Reviews
First of all, Rita literally responded within minutes of me contacting her - even though it was past midnight her time. She then quickly set up our session for the following day. The class itself was a very quick training in how to get past my obstacles with Illustrator, and even though I presented a bit of a challenging issue she had it solved in under 15 minutes. She is very personable, patient to listen through the ideas I am trying to create, and pleasant to work with. I highly recommend her!
- Marie A. from Irvine, CA
Rita taught me photoshop basics. She is easygoing, understanding and intuitive. Rita is very knowledgeable and is s great teacher. I highly recommend her to students both beginning and advanced. She is easy to schedule with and work with
- Amy G. from Lake Worth, FL
Search More Tutors in the UC Riverside Area