Seiji M. - Happy Stats! and Happy You!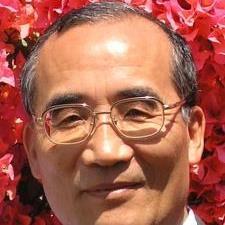 $40 / hr
Loma Linda, CA
5 miles Travel Radius

In-person
I have been teaching statistics for both adults and youths for over twenty years. My method is intuitive for easy grasp of the concepts of each topic. I believe a theory can be learned more intuitively by a beginner or a student who has difficulty with statistics. Also I try to use several examples for introducing a concept so that a student can see the problem from different angles. I take a step-by-step approach especially on a difficult topic in organized manner. I describe myself with a f...
Reviews
During my tutor session, I accomplished exactly what I wanted to. Seiji is an awesome tutor- he is patient, kind, and very knowledgeable about statistics. I will certainly use him again; I learned a lot. Thank you, Seiji!
- Erika S. from Highland, CA
Seiji is the best tutor! He is very patient and extremely knowledgeable about statistics. He knows how to break down the information and make it easy to understand. I highly recommend Seiji as a statistics tutor and I look forward to working with him in the future!
- Joy F. from Rialto, CA
Seiji is a very capable tutor. He helped me on my Doctoral dissertation and did a great job. He is a very honest and noble man who I would recommend highly.
- Brad H. from Crestline, CA
Seiji is really knowledgeable, thorough, and explains statistics in a very understandable manner. I highly recommend him to anyone looking for a statistics tutor.
- Lori P. from Riverside, CA
I highly recommend this tutor. Extremely intelligent, helpful and patient. I have used him several times and I look forward to working with him again. Very honest and explains things very clearly. He is an angel.
- Ofelia L. from Long Beach, CA
Search More Tutors in the UC Riverside Area